This Week on ISPN Sports Radio
22 Jan 19- Download Interviews from the K-Mac Show with Featured Guest Russ Shiplet Commissioner UTL Flag Football, and the Pin High Golf Show Featured Guest Ryan Tahara, Tournament Director Winco Foods Portland Open Named Web.com Tournament of the Year
19 Jan 19-Double Header Basketball for Olympic College Rangers Saturday Night versus Peninsula,OC Womens Coach Dave Hawkins talks after edging Peninsula 47-45. Peninsulas Mens Coach Donald Rollman talks Postgame after his 77-63 Victory
Jan 15th 2019- Olympic Trojans Downed Bremerton 78-55, Trojans Player of the Game Brandon Barron and Coach Jon O'Connor Talk Postgame to ISPN Radio
Jan 11th 2019- Olympic Trojans Head Coach Jon O'Connor and Player of the Game Clayton Talarico talk Postgame after Trojans 55-41 Win over North Mason
Jan 8th 2019-Olympic Lady Trojans hosted Kingston but lost in a tough battle 59-48, Kingston Head Coach Charles Deam talks to K-Mac after the game
Jan 5th 2019-Olympic College Ranger Coach Craig Murray Talks after 74-68 Loss to South Puget Sound on the Ranger Roundup
Dec 29th-Listen to West Valley Rams Coach Tyson Whitfield and Olympic Trojans Head Coach Bryan Hanely Postgame Interviews...
Published Dec 22nd- Download the Podcast Interviews with Caleb Morgan and Coach Jon O'Connor Olympic High School Basketball talk about this Weeks Wins over Sequim and Black Hills
Aired Dec 11th-Greg Wyshynski Senior NHL Writer for ESPN Talks New Seattle Franchise Sports Whiz Kid Caleb Campbell Breaks Down NFL Playoffs and Former Huskies Robin Earl and Ronnie Rowland Talk Rose Bowl Memories...
Aired Dec 4th-Former UW Husky and Seattle Seahawk Michael Jackson and Former UW Husky and Chicago Bear Robin Earl talk Rose Bowl..Click Here for Podcast
Aired Nov 27th-Yelm Tornados vs. Bremerton Knights Click Below for Podcasts
Aired Nov 27th-Listen to this Weeks K-Mac Show and Pin High Golf Show
Aired Nov 20th -Download The Shows or Interviews with Former UW Husky Robin Earl breaks down Huskies Win over OSU and fomer Bremerton Knight Lizz Lamoureux Lindenwood Belleville University Talks Track and Field Plus Olympic College Men's Basketball Coach Craig Murray talks about the 2018/19 season.
Aired Nov 13th-Download Former Husky & Chicago Bear Robin Earl Previews UW Huskies Upcoming Game against OSU and ISPN Golf Insider Jimmy "Olsen" Stevenson talks Bernhard Langer winning the Charles Schaub Cup his 3rd in 4 years
Aired Nov 6th- Listen to North Kitsap Coach Jeff Weible Interview and Former Husky and Chicago Bear Robin Earl talking Huskies Win vs. Stanford
Aired Oct 30th- Listen to NM Running Back Reece Smelcer Recaps the Bulldogs season and Former UW Husky Robin Earl Talks Washington Huskies Lost to California
Aired Oct 23rd-Download Interviews with CK RB Alex Seifilong and Olympic Trojan Football Head Coach Sal Quitevis
Listen to the Past Broadcasts of the K-Mac Sports Show, and Pin High Golf Show
Aired Oct 16th-The K-Mac Show-Featured Guest Former UW Husky Robin Earl
Aired Sept 25th Download the K-Mac Show and the Pin High Golf Show
Download Interview with NM Coach Franks Helper plus Rock Pile Bob Tiger Woods Truism's
Aired September 18th-Download The K-Mac Show and the Pin High Golf Show
Aired September 16th, Tune in for Former Seahawk Randall Morris Charity Auction with Interviews with Randall Morris and other Pro Athletes Talk at VIP Night at Suquamish Clearwater Casino
Download the Special 2 Hour Pin High Golf Show with Interviews with UW Golfer Brock McKenzie and Tournament Winner Sunjae Im from the Winco Foods Portland Open. Also Rumble at the Ridge Interviews with fomer Seahawks and Other Pro Athletes and Featured Interview with Andy Mackimmie, Golf Pro at Coeur d'Alene talks about the Worlds Only Floating and Moving Green.
Aired August 28th-Download the Podcast Interviews from "Rumble at the Ridge" Plus Golf Pro Andy Mackimmie talks about the Worlds only Floating Green
Golf Pro Andy Mackimmie Coer'd Alene Golf Resort and Lewis Rudd Founder of Ezelz Chicken
Former Seahawks Alonzo Mitz and Roots Sports Bill Krueger chat on the Pin High Show
Randall Morris and Nesby Glascow fomer Seahawks Join the Pin High Golf Show
Former Sonics Coach PJ Carlesimo and NBA Star Jason Terry talk on the Pin High Golf Show
Former Seahawks Norm Johnson and Jordan Babineaux Sing with K-Mac on the Pin High Show
Jake Heaps former Seahawk and GB Packer Hall of Famer Mark Lee on the Pin High Golf Show
Former Seahawk Paul Johns and KOMO News Anchor chat on the Pin High Show
Former Seahawks Dave Krieg Ring of Honor and Walter Jones Ring of Honor and 2014 Hall of Fame Inductee talk to K-Mac
Former Husky's and NFL RB Greg Lewis and Seahawks Lawyer Milloy join the Pin High Golf Show
Aired August 19th-Sunjae Im Talks After Winning the 2018 Winco Foods Portland Open, UW Golfer Brock McKenzie talks to ISPN Sports after His Final Round and Next Season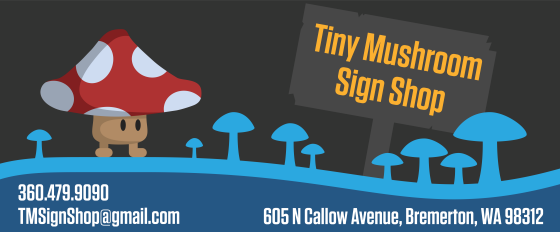 Watch the K-Mac Video Channel for more sports coverage Click Here