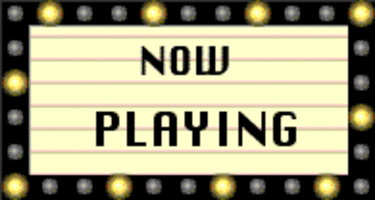 February 17th- Replay HS School Basketball Playoffs

Steilacoom Sentinels
vs.
North Kitsap Vikings
Click on Now Playing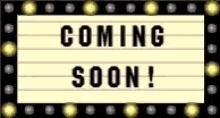 Basketball


Feb 18th- LIVE 6pm
HS Basketball Playoffs

Vashon Pirates
vs.
Klahowya Eagles

*Note if Live Stream unavailable tune in for Re-Broadcast at 9pm

February 20th
- LIVE 6pm HS Basketall Playoffs

Rogers Rams
vs
North Kitsap Vikings

Champions Tour Golf
Febraury 24th
-Coverage of the 2020 Cologuard Classic

Featured Interviews
8 February 20-Anjaylo Lloyd
Shoreline College Guard talks after Scoring 42pts against Olympic College in OT Win



6 February-Bryan Hanley
Olympic Trojans Girls Basketball Coach talk after
50-46 Victory over Kingston on Senior Night




4 February-Jon O'Connor Olympic Trojans Head Coach talks after Victory over the Sequim Wolves on Senior Night




January 31st-Ryan Gustafson XFL Seattle Dragons Team President talks about new Team and League Rules




January 23rd-Barry Janausch Olympic College AD and Former Basketball Coach talks about recieving the Rex Brown Distinguished Service Award and KAR HOF Induction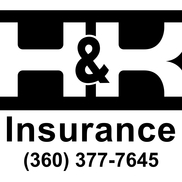 28 January-Scott Orness North Kitsap Head Coach
talks about scoring 81pts against Olympic as a Tribute to Kobe Bryant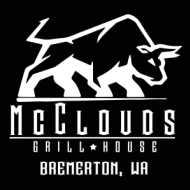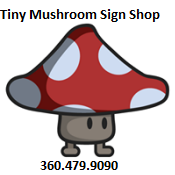 Photos Provided By ISPN Staff
This Weeks
Broadcast Schedule on ISPN Sports


Sun Feb 16th- (Boys) HS Basketball Playoffs Steilacoom vs North Kitsap (All Day Replay)

Mon Feb 17th- (Boys) HS Basketball Steilacoom vs. North Kitsap (All Day Replay)

Tues Feb 18th-(Boys) 1A HS Basketball Playoffs Vashon Pirates vs. Klahowya Eagles LIVE 6pm

Wed Feb 19th-(Boys) HS Basketball Vashon Pirates vs. Klayowya Eagles (All Day Replay)

Thurs Feb 20th- (Boys) 2A HS Basketball Playoffs White River vs North Kitsap (LIVE 6pm)

Friday Feb 21st- (Boys) HS Basketball Playoffs (All Day Replay)

------------------------------------------------------------------------------------------

This Weeks Basketball and K-Mac Sports Show Interviews



February 15th-(WIAA HS District Playoffs)
Olympic 2A Champion North Kitsap Vikings used a 3rd Qtr explosion to pull away from the Steilacoom Sentinels 78-61, catch Pregame Interviews with North Kitsap Head Coach Scott Orness and Player of the Game Jonas LaTour.





February 15th-(NWAC Basketball)

Playoff bound Peninsula Pirates rolled to a convincing

70-29

victory over Olympic College. Peninsula dominated in the paint outscoring the Rangers 40-4. Penisula led at the break 30-15,

Leilani Paddilla

paced the Pirates with

17pts

, the Rangers

Timber Ware

led the Rangers with

9pts. Olympic will end their season Wednesday at the Bremer Student Center with Sophmore night.

Coach Allyson Crumb

talks to ISPN Reporter

Trey Jordan
after the win.


The
Olympic Ranger

Men faced the

Pirates

, also playoff bound in the nightcap, and suffered

85-63

defeat. Peninsula held on to a slim lead at halftime

39-36

but broke things open in th 2nd half. Pirates

Davion

Williams

(Clover Park HS) led all scorers with

27pts

while

Nate Despain

(Sequim HS) scored all of his

10pts

in the 2nd half. Rangers were led by

Eli

Reynolds

(Cottonwood HS) with

17pts

, and

Tyler Williford

(Mt Tahoma HS) had a double double with

14pts and 14
rebounds. Pirates Head Coach Donald Rollman talks postgame with

ISPN Reporter

Trey Jordan.





February 8th-(College Basketball)
The Olympic Rangers women seeking their first league win fell short 58-57 on a late basket with 3 seconds left at the Student Center by Shorelines Kennedi Smith, Olympics Coach Dave Hawkins screamed for a timeout but fell on deaf ears by the referee's as time ran out.
Shoreline led 29-22 at the break, the Rangers outscored the Dolphins in the 4th Qtr 21-17 but missed two key free throws late before Smith raced down the court for the Game winning basket. Isis Crew paced the Rangers with 16pts and hit a go ahead bucket late (See Video Below), Elasjanae Burns led the Dolphins with 15pts.




The Olympic College Rangers Men took Shoreline to OT in the Nightcap
but also fell short 93-87, Shoreline outscored ther Rangers 13-7 in the Extra session. Dolphins Anjaylo Lloyd led all Scorers with 42pts, while Rangers Eli Reynolds had 31pts and Jayden Upshaw chipped in 29.
Listen to postgame Interviews with Anjaylo Lloyd and Coach Aaron Mackey



February 6th
-(Girls Basketball)

Playoff bound

Kingston Buccaneers

faced a determined

Olympic
Trojans,

as the Trojans came out on top

50-46

on Senior Night. The Trojans firing on all cylinders jumped out early Led
by

Junior

Jakyiiah Willes in the First Qtr 12-6, Willis had 9 steals at halftime as the Trojans led 24-17 at the Break, Senior Aaliyah Williams led the Trojans on the Boards and Mailii Bode Hit a big Free Throw to seal the Deal.
Click on Pictures to listen to Post Game Interviews.



February 4th-
The Sequim Wolves needed a Win on the Road at Olympic tonight to secure a Playoff spot, however the Olympic Trojans exploded using timely scoring Tenacious Rebounding to win on Senior Night 54-35 Listen to Postgame interviews with Coach Jon O'Connor and Players Ryan Geier, Kendall McInnis and Tyler Lindal




January 31st- Port Angeles Roughriders

jumped out to a quick

18-0

first

Qtr lead and earned a

64-42

road win over the

Olympic Trojans.

Catch the

Postgame Interviews with

Head Coach

Casey Ulin

talking team depth and

Player of the Game

Jon Vaara talks about his first ever game Dunk
.




January 30th
-

Watch

the

K-Mac Sports Show

with Featured Guest

XFL

Seattle Dragon

President

Ryan Gustafson

talking about the new Team and XFL Game Rules and Former Chicago

Bear Robin Ear
l predicts 49ers Superbowl Victory