This Week on ISPN Sports Radio
Aired 19 March 19-Download the K-Mac Show Featured Guest Coach of NWAC Basketball Champions Wenatchee Valley Rachel Goetz and from the Pin High Golf Show Golf Pro Eric Briggs and ISPN Insiders Jim and Dandy Dan talk Players Championship
Aired March 12th- Download the K-Mac Sports Show Featured Guests, NWAC Basketball Coach of the Year Olympic College Womens Head Coach Dave Hawkins and 2006 Kitsap BlueJacket Steven 8 Ball Herzog talks about the Magical Season.
Aired 5 March 19-Download the K-Mac Sports Show Interview with Guest South Kitsap Football Coach Dan Ericson, and for the Pin High Golf Show Interview Starting with Featured Guest Lee Elder, Winner of 2019 Bob Jones Award.
Aired 5 March 19-ISPN Golf Insiders talk Cologuard Classic, Fitness Trainer Ron Atkins talks Kitsaps Track and Field Top Prospects..
28 Feb 19-ISPN Interviews, Fred Couples, Jerry Kelly and Steve Striker at the 2019 PGA Champions Tour Cologuard Classic at Tucson Omni Resort Golf Course
27 Feb 19-Olympic College Women Needed OT to Beat Skagit Valley 72-68 Olympic College Head Coach Dave Hawkins talks Win and Playoffs
Aired 26 Feb 19-Download the K-Mac Show and Pin High Golf Show
25 Feb 19- (Video) ISPN Reporter Dandy Dan Reports from Cologuard Classic
23 Feb 19-Download the Olympic College Rangers Basketball Update with Head Coach Dave Hawkins Postgame Interview after a Thrilling 62-60 Win over Bellevue
23 Feb 19-Download Olympic College Mens Coach Craig Murray Postgame Interview after beating Bellevue 81-70 Earning their First Home Win of the Season
Aired 19 Feb 19-Download the Podcast Interviews from The K-Mac Show with Guests Kitsap Athletic Roundtable HOF Inductee Nancy Kelstrup and Oly Pen Force Soccer General Manager Micah McGonagle..
Aired 19 Feb 19-ISPN Golf Insiders Dandy Dan and Jimmy Olsen talk Kuchar "Jip Tip" and Golf Pro Eric Briggs chats slow play by JB Holmes and Matt "the Mooch" Kuchar
6 Feb 19-Whatcom Orcas downed North Division Leading Olympic Rangers 68-48 Wednesday Night, Orcas Coach Anthony Slater Talks Postgame on the Big Road Win in our ISPN Ranger Update, Plus Watch this Weeks Featured Video
31 Jan 19-Download the Interviews after the Olympic Trojans 68-44 Win over Kingston on Senior Night with Coach Jon O' Connor and Players Darell White, Caleb Morgan and Brandon Barron
29 Jan 19- Download the Featured Interviews from the K-Mac Show with Ryan Young and Pin High Golf Show with Featured Guest 2018 Legends Cup Champion Trish Johnson.
25 Jan 19-Port Angeles Downs Olympic Tonight 51-32, PA Coach Michael Poindexter Likes what he Sees (Below) and Talks Postgame with ISPN Sports K-Mac..
23 Jan 19-Olympic College Lady Rangers took hold of first place in the NWAC North beating the Everett Trojans 71-61, Download Coach Dave Hawkins Postgame Interview The Everett Men took control late with hot shooting and prevailed 98-75 and sits atop the NWAC North, Download Everett Coach Mike Trautman's Postgame Interview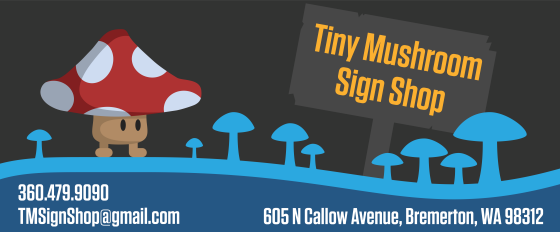 Watch the K-Mac Video Channel for more sports coverage Click Here